Upcoming Programs and Events
To take a look at our calendar of what's happening at our centre see Members Calendar.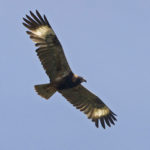 October 23 - November 20, 2019
Kootenay Shambhala Centre,
This course is the third of a four-part series exploring the Shambhala Mahayana teachings. The power of the Mahayana comes from its clarity regarding the true nature of reality. This clarity is described as penetrating insight (prajna) that sees that the world is actually different from what we habitually think it is. Instead of assuming that beings, objects and systems are solid, truly existing independently, the bodhisattva sees that everything is empty of concepts and reference points (shunyata). Everything depends upon everything else, and phenomena arise interdependently (pratityasamutpada). This pivotal insight changes everything, bringing tremendous joy and freedom to the…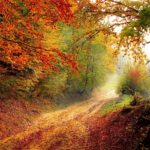 With Tim Albert and Sally Albert
November 24 - 30, 2019
Kootenay Shambhala Meditation Centre,
The Buddhist path is a systematic and accessible method for waking up to our true nature. Join us for a week of meditation and contemplation as we delve into this authentic, practical wisdom tradition. This retreat is open to everyone. Included are tea and coffee, fruit and muffins in the morning and a simple vegetarian lunch.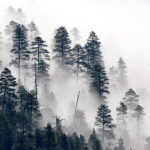 With Cameron Wenaus
January 17 - 19, 2020
Kootenay Shambhala Meditation Centre,
This program as been postponed till January 17,18, 19, 2020 Having experienced a taste of Basic Goodness, we want to go forward. Meditation practice allows us to observe how we create a cocoon of habits to mask our fear. We begin to appreciate that there is no fundamental obstacle to experiencing Basic Goodness. [embed]https://www.youtube.com/watch?v=EOc29Ys9kwQ[/embed] This second course in the Way of Shambhala training is open to all those who have completed The Art of Being Human: Shambhala Training Level 1. The program includes breakfast and tea on both Saturday and Sunday and a celebratory feast at the end…
Copyright © 1994-2019 Kootenay Shambhala Meditation Centre - Site by Blue Mandala
Shambhala, Shambhala Training, Shambhala Meditation Centers, Shambhala Center, Shambhala Art, and Way of Shambhala are registered service marks of Shambhala USA.