Upcoming Programs and Events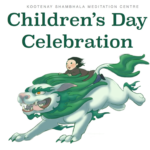 December 23, 2017
Children's Day is held on or near the winter solstice. While all four nyida days are family-oriented occasions, the winter holiday, Children's Day, provides a special opportunity to express appreciation for and with our children. At a time when the weather begins to bear down upon us, we turn to family for celebration, creativity, and […]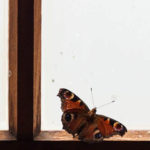 With Cameron Wenaus
January 12 - 14, 2018
This is the third weekend of Shambhala Training. Developing fearlessness by examining our habitual tendencies, we are willing to experience our life without relying on the cocoon. We begin to engage the world directly and extend the attitude of fearlessness to our activities. Schedule: Friday, January 12: 7 - 9:30 pm Saturday & Sunday, Jan 13 […]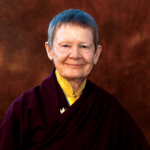 With Pema Chodron
January 21 - February 25, 2018
Every winter Pema Chödrön leads a retreat for the thirty residents of Gampo Abbey, her home in Cape Breton, Nova Scotia. This self‐study course offers a special opportunity to be a part of one of these retreats, made available to you exclusively through Shambhala Publications. Join Pema in this intimate setting as she explores, in […]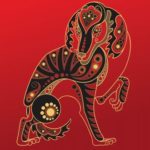 February 16, 2018
Kootenay Shambhala Meditation Centre
SHAMBHALA DAY marks the beginning of the New Year, and represents one of the most important traditions of Shambhala Buddhism. Based on the traditional Tibetan New Year's celebration of Losar, the day is calculated astrologically according to the Tibetan lunar calendar, and changes every year to coincide with the annual lunar cycles. Shambhala Day is a […]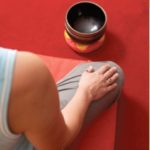 March 9 - 11, 2018
Book now and get 15% off listed prices. Offer valid until Jan 22, 2018.
In this program, limited to Shambhala Training Level III graduates, we learn to allow our hearts to open so that we can communicate fully with the world.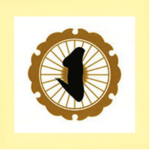 With Acharya Susan Chapman and Shastri Russell Rodgers
April 9 - 17, 2018
Kootenay Shambhala Meditation Centre
This will be our sixth annual mahamudra retreat, and the fifth featuring the unique combination of the formless investigations of mahamudra vipashyana and the form practices of shambhala ngondro, werma and scorpion seal. As such, it will count towards the practice requirement for an Acharya-led weekthun for werma or ngondro. Mahamudra illuminates and stabilizes the […]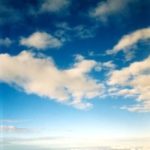 May 4 - 6, 2018
Book now and get 15% off listed prices. Offer valid until Mar 19, 2018.
This program is part of The Way of Shambhala, our core path of training.    "The point of Shambhala Training is to get out of the cocoon, which is the shyness and aggression in which we have wrapped ourselves."  —Chögyam Trungpa Communicating with the world gently and fearlessly, our awareness is sharpened and we find the open clear sky […]
Copyright © 1994-2017 Kootenay Shambhala Meditation Centre - Site by Blue Mandala
Shambhala, Shambhala Training, Shambhala Meditation Centers, Shambhala Center, Shambhala Art, and Way of Shambhala are registered service marks of Shambhala USA.