Upcoming Programs and Events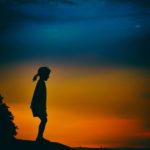 With Lynn Dragone
Open Dates
Kootenay Shambhala Meditation Centre
We are reviving the Sunday children's time at the Kootenay Shambhala Centre. The idea is to host children with story, arts and a variety of mindfulness practices while providing parents time to practice meditation. We propose that we host young children age 3-6 from 9:30-10:30 going into tea time, and older children  7 and up from 11-12. I would […]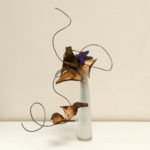 With Gala Sly
Open Dates
Kootenay Shambhala Centre
An introduction to flower arranging with Gala Sly For further information and to arrange for a small group session between September 8 and October 20, contact Gala directly at galasly@fastmail.net or text 250-354-3421.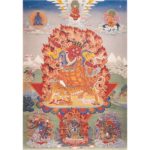 With Shastri Russell Rodgers and Lynn Dragone
September 19 - October 24, 2018
Kootenay Shambhala Centre
In the Sadhana of Mahamudra, written by Chogyam Trungpa Rinpoche, we work with three aspects of guru principle: the guru of the phenomenal world, the guru of one's own buddha mind, and the external guru who points this out. The sadhana describes the world as an enlightened person might experience it. It's like a long prose poem, full of powerful images and penetrating dharma teachings. The Sadhana helps us to tune into the self-existing sacredness of ordinary existence. In this class, we will take an in-depth look at the images and meaning, and do some experiential exercises to illuminate them…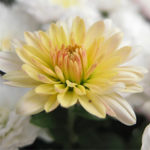 September 22, 2018
our center
Come celebrate the Kootenay Shambhala community this Harvest of Peace day! Harvest of Peace, held around the time of the autumn equinox, is an opportunity for our community to gather, hear teachings, and celebrate the riches of our local cultures and heritage. As Harvest of Peace draws nearer, we are reminded of the importance of building community through food, conversation, and meditation. We look forward to enjoying good food and drink together, socializing, and practicing together. The day will also include a simple Shambhala Sadhana of Basic Goodness with our local sangha and a celebratory Potluck Feast to honour the harvest…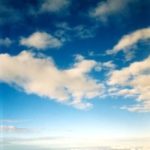 With Shastri John Fox
October 12 - 14, 2018
This program is part of The Way of Shambhala, our core path of training.    "The point of Shambhala Training is to get out of the cocoon, which is the shyness and aggression in which we have wrapped ourselves."  —Chögyam Trungpa Communicating with the world gently and fearlessly, our awareness is sharpened and we find the open clear sky […]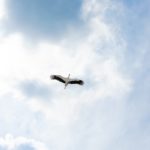 With Acharya Gaylon Ferguson
November 7 - December 5, 2018
Kootenay Shamhala Centre
Real fearlessness is the product of tenderness. It comes from letting the world tickle your heart, your raw and beautiful heart. You are willing to open up, without resistance or shyness, and face the world. You are willing to share your heart with others.                            ~Chogyam Trungpa Rinpoche In our lives, we often encounter subtle fear and anxiety when as we get close to the edges of our familiar territory. On the meditation path, we learn to work directly with open, groundless space beyond habitual thoughts and projections.…
Copyright © 1994-2018 Kootenay Shambhala Meditation Centre - Site by Blue Mandala
Shambhala, Shambhala Training, Shambhala Meditation Centers, Shambhala Center, Shambhala Art, and Way of Shambhala are registered service marks of Shambhala USA.