Warrior in the World – Shambhala Training Weekend III
With Cameron Wenaus
January 12 - 14, 2018
As in music, when we hear the crescendo building, suddenly if the music stops, we begin to hear the silence as part of the music.

~Chögyam Trungpa
When we learn not to turn away from our fear, we can extend that practice into everyday life situations without the barrier of the cocoon. This takes daring. Through daring and gentleness, we open to a clear perception of the world and its feedback. In doing so, our fixation on our own point of view relaxes, and we learn that we can work with whatever situation arises.
Shambhala Training Weekend III: Warrior in the World helps us begin to develop confidence in all aspects of our daily life. As with previous weekends, this retreat includes individual and group meditation instruction, teachings by a senior director, and opportunities to socialize with fellow participants.
Schedule:
Friday, January 12: 7 – 9:30 pm
Saturday & Sunday, Jan 13 & 14 8:30 am – 6 pm
The program includes breakfast on Saturday and Sunday and a reception.
Prerequisite: Weekend II
Recommended reading (available in the "Shambhala Shop" at our centre):
Turning the Mind into an Ally, by Sakyong Mipham
Shambhala: The Sacred Path of the Warrior, by Chögyam Trungpa
(Photo credit: Ville Misaki, under cc license.)
Teacher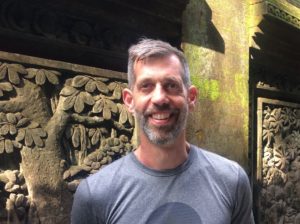 Cameron Wenaus
As a student of Sakyong Mipham Rinpoche, has been practicing and studying in the Shambhala Buddhist tradition since 2000.  His professional work includes developing IT projects in the international Shambhala mandala. He has been living in Nelson for 15 years.
Learn more about Cameron Wenaus