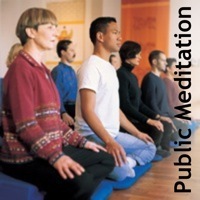 Sunday community sit
SUNDAYS, 9:00 AM - 11:00 PM
Our public meditation practice sessions highlight the Shambhala community's core practice—mindfulness-awareness meditation—in both sitting and walking forms.
Sunday sessions start and end with chants and short contemplations. Everyone is welcome, and participation is free of charge. Participants may come and go as they wish.
For explanations of the chants, see Essays on the Shambhala Buddhist Chants (PDF), by Russell Rodgers.
To learn more, contact us at [email protected].
See our Regular Public Events Schedule for a summary of all of our regular public events.