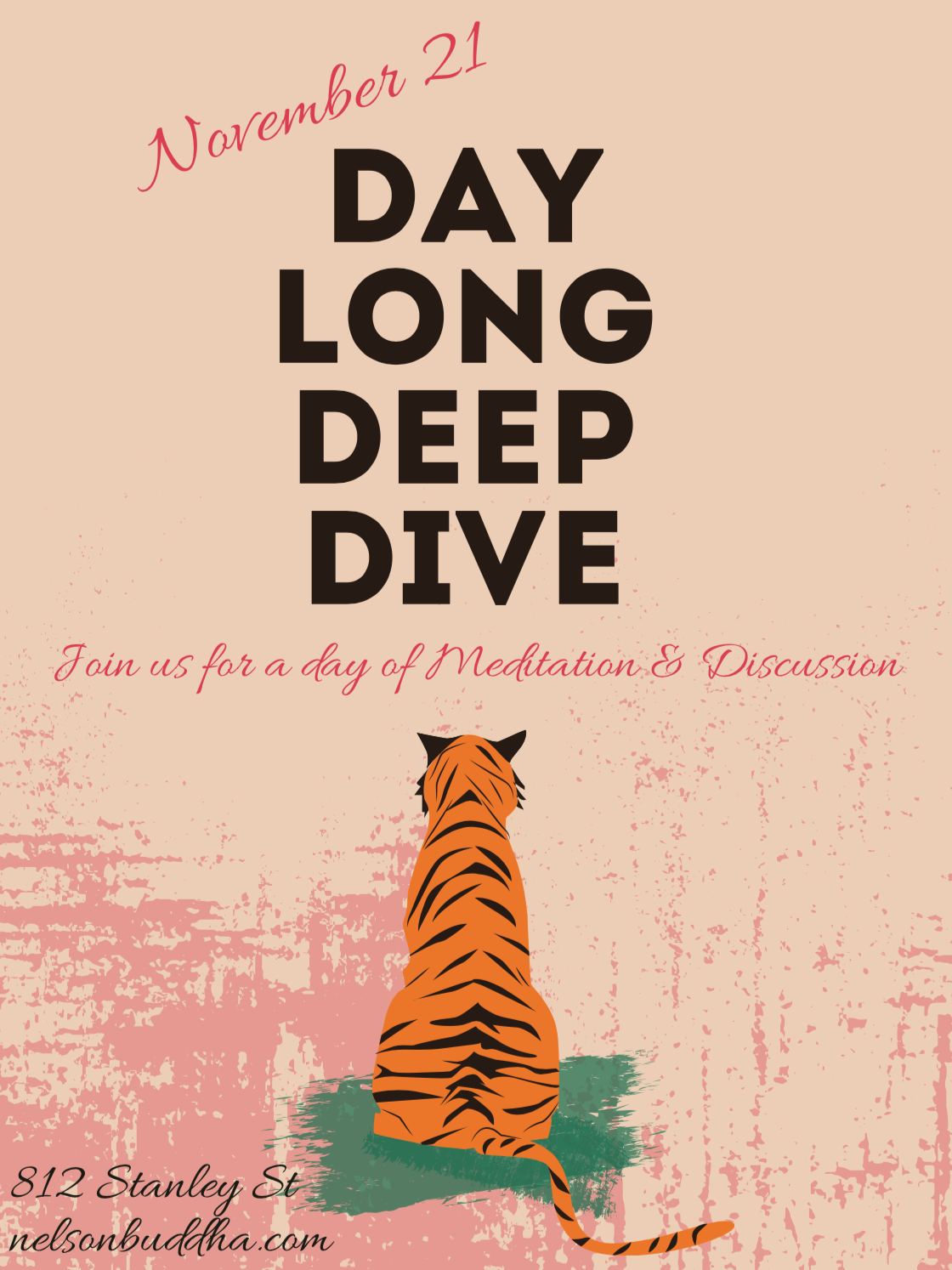 A Day Long Deep Dive in November
with Cameron Wenaus
Join us for another day of meditation and connection.
It can be so easy to get caught up in a flood of activity and speed, it's even fun sometimes. We are experts at going fast and taking more on.
More is better right?
Of course this eventually leaves us feeling stressed, depleted, ... and if we go long enough, burnt out.
How we relate to our life is completely up to us. Instead of choosing speed and stress we can slow down a wee bit and bring more awareness into our day. We can still accomplish what we need to get done but from a place of being more present with what we are doing.
We are going to take a day out of the race and tune in. Tune in to our body, our heart, and the present moment. It is a simple yet profound practice that has been passed down to us over thousands of years.
This workshop will have guided instruction, discussion groups and movement.
Great for beginners and seasoned meditators alike. We will learn techniques to develop stability, clarity and strength in our meditation practice and by deepening our practice, we are able to bring those qualities into all aspects of our life.
This is a great program to begin or deepen your meditation practice.
Schedule:
9:00 am - 12:00pm - Guided instruction, practice meditation, & dharma talk.
12:00 - 1:30pm - Lunch Break (lunch not provided)
1:30pm - 5:00 pm - Meditation, movement, tea & discussion.
Contact cameron for more information: [email protected]
All are welcome!