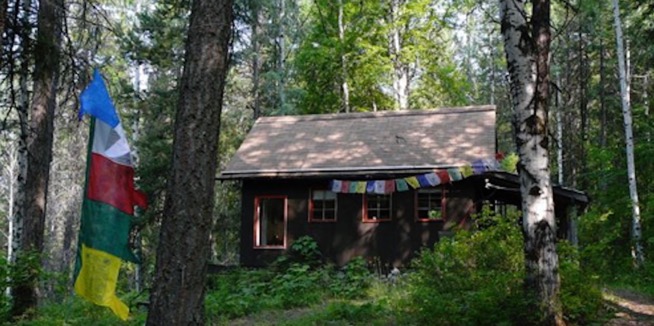 June 19 - Saying goodbye to our retreat land
June 19 - Saying goodbye to our retreat land
If you have ever sat a weekthun, fire puja, or spent time in personal retreat, you have made a connection to our retreat land. In a beautiful display of impermanence we are saying goodbye. Join us on Saturday June 19th for a lhasang (Tibetan smoke offering ceremony) and lunch. Saturday 10am - 1pm.
We will be doing some light organizing and grounds work. Or just come and go for a lovely walk. Kids and dogs welcome!
Schedule:
10 am - Organizing the cabin and kitchen and light ground work.
11 am - Lhasang
12 pm - Lunch together. BYOL : )